Why Are there Levels of Mold Remediation in Suffern Properties?
1/21/2022 (Permalink)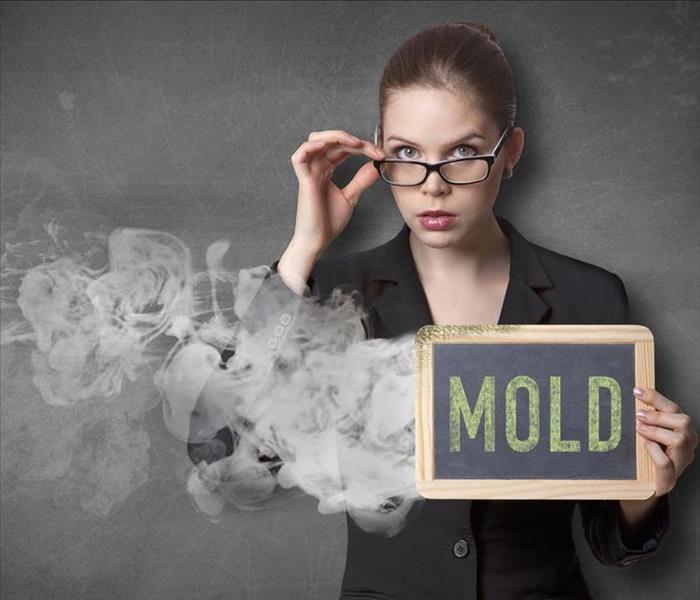 A musty mold odor is a hint for Suffern homeowners to call SERVPRO for remediation, "Like it never even happened."
SERVPRO remediators help overcome several types of mold damage in Suffern houses.

Mold can be one of the more destructive and damaging events a home faces. Despite precautions intended to keep water out of the house or to maintain dry living areas, mold is still an ongoing problem throughout Rockland County. Our fast response can help identify the extent of the damage, where it is, and the type of remediation necessary for the severity of the current colonization.
Mold Inspections by Competent Professionals
As soon as our SERVPRO team arrives, we begin elements of mold remediation for Suffern homes. The best means of focusing removal efforts is through a thorough inspection by our specialists.
Light Mold Damage

In the early stages of development, mold colonies are still manageable on many surfaces. In certain situations, cleaning the surface can positively impact removing the growth. Products for this include:
Sporicides
Biocides
Antimicrobial products
Scrubbing
Moderate Growth

This is a broad spectrum of potential damage, but it also encompasses the greatest volume of possible remediation strategies. With moderate damage, general surface cleaning will not resolve the colonization, so more aggressive measures will be necessary, which can include:
Sanding
Media blasting
Steel wool
Sponge pressure cleaning
Widespread and Destructive Colonization
When mold colonization has gotten out of control, the actions of our SERVPRO team are all the more pertinent and dire. We work fast to remove any surface mold and trapped organisms where they are found in the house. In some situations, it is most cost-effective and direct to consider controlled demolition to clear and discard active colonies.
Because there are varying infestation levels and damage, mold growth can have a different impact on every property it forms in throughout the area. Our SERVPRO of Southern Rockland County team has skilled professionals to help with remediation and the cleanup and repairs needed after mold removal. Call today at (845) 400-4888.