Does SERVPRO Provide Emergency Flood Damage Repairs in Suffern
11/5/2021 (Permalink)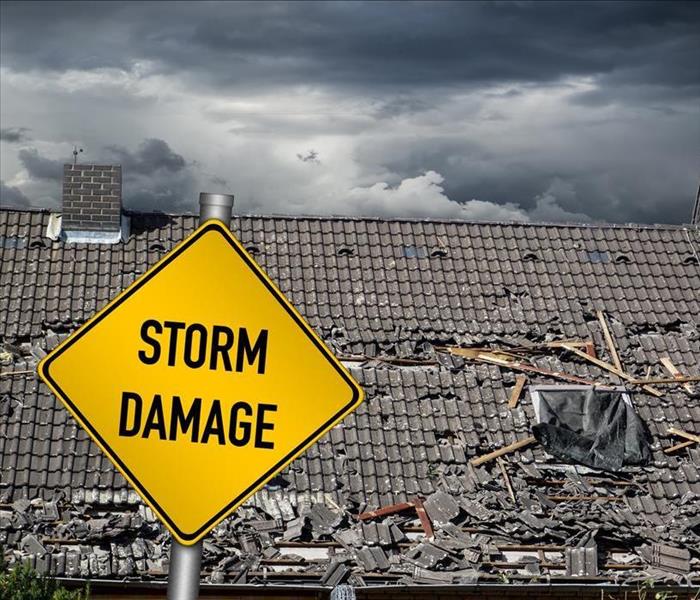 When a storm damages your home, SERVPRO is the professional team you need. Storm damage restoration is a specialty of ours.
SERVPRO Provides Flood Damage Repairs and Restoration Services in Suffern
Stormy weather causes flooding in many areas of Suffern to homes and businesses. Floodwaters can inundate a home, quickly introducing debris and contamination into a structure. Storms can also cause broken branches and trees to topple onto homes, crashing through the roof. Not only is the roof damaged, but rainwater also pours into the attic seeping down walls and onto floors causing further damage to structures and contents.
SERVPRO can be onsite within four hours of your call for emergency flood damage repairs in Suffern. We can help remove fallen trees, remove debris from the roof and place emergency tarps on your roof to prevent additional rainwater from entering your home. These coverings also prevent birds and rodents from entering the attic. Broken windows and doors are also boarded up to provide security.
Our team can quickly assess the damage done to the interior of your home and develop a plan to begin debris removal, water removal, and drying. Insulation in the attic may need to be removed and replaced if it cannot be dried sufficiently. The water inside interior walls is drained by drilling access holes at the bottom of the walls, and we use specialized equipment to blow dry air into the walls to dry the interior.
While the interior of your home is cleaned and dried along with the contents, our building services team can make arrangements for repairs to the roof and any other damage to the exterior of your home. Our services include:
Emergency repairs to leaking roofs after a storm
Water removal and cleanup services
Complete building and reconstruction services
Call SERVPRO of Southern Rockland County for flood damage restoration in Suffern and nearby areas. We can help 24/7. Call (845) 400-4888.